Course Details
The vision of the Applied Sciences and Humanities Department is to enhance the scientific temperament of the students through the knowledge of core courses such as Engineering Mathematics, Engineering Physics and Engineering Chemistry.
Engineering Mathematics is an integral part of engineering. Engineering mathematics is the art of applying mathematics to complex real world problems. Engineering mathematics is having five highly qualified and experienced faculty members with two staff members registered for Ph.D. The department conducts lectures on quantitative aptitude from GATE examination point of view.
The Engineering Physics Laboratory is spacious and with separate dark room for optical experiments. The laboratory is equipped with advanced instruments and enables students to understand the fundamentals of Engineering Physics. Engineering Physics is having qualified faculty member to provide the needs of the students and motivate them to develop their technical skills.
A fresh engineer is not only expected to know the basic principles of Engineering chemistry but also to apply the knowledge to technology and experimental conditions. Engineering chemistry laboratory is equipped with necessary instruments which are used for practicals. Engineering Chemistry is having one doctorate faculty member.
To protect the environment, need for sustainable development is key for today's generation. Environmental studies creat awareness about environmental problems. Simultaneously it provides the method to overcome these environmental issues. Recognizing the significance of the Environmental studies, this subject has been introduced at second year degree courses in all the disciplines. Department has specialized faculty for teaching Environmental studies.
The department has its own monitoring system i.e. 'Teacher Guardian' scheme which keep attention on attendance and academic performance of the students, which is monitored regularly and reports are sent to parents from time to time.
Unit tests, teacher evaluation components are conducted by department. Department also arranges the effective Guest lecturers for the personality development.
Click Here to Download Syllabus
| Name | Name of Conference | Title of Paper | Venue | Date |
| --- | --- | --- | --- | --- |
2. Publication in National/International Journals
| Name | Name of Journals | Title of Paper | Publication Date |
| --- | --- | --- | --- |
3. List of Conference/Work Shop/Seminar/STTP attended
| Name | Name of Conference/Work Shop/Seminar/STTP | Date of Conference /Work shop/Seminar/STTP |
| --- | --- | --- |
4. Expert lecture delivered by faculty as a resource person.
| Name | Title of Lecture | Venue | Date |
| --- | --- | --- | --- |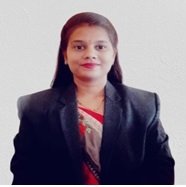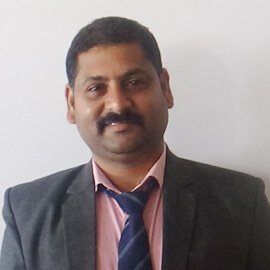 LAB Details
1.Laboratory Details.
| Sr. No. | Lab Name | Equipment Cost | Furniture Cost | Total Cost |
| --- | --- | --- | --- | --- |
| 01 | Engineering Chemistry | 1,43,944 | 1,03,253 | 4,48,197 |
| 02 | Engineering Physics | 3,57,113 | 90,300 | 4,47,413 |
| 03 | Electrical Engineering | 4,58,664 | 29,820 | 4,88,484 |
| 04 | Engineering Mechanics | 87,024 | 49,000 | 1,42,524 |
| 05 | Computer Centre | 5,51,200 | 56,570 | 6,27,410 |
| 06 | Enggineering Drawing | 23,872 | 72,753 | 96,625 |
---
2.List of major equipment LAB wise
| Sr. No. | Lab Name | Name of Equipment | Quantity |
| --- | --- | --- | --- |
| 01 | Engineering Chemistry | Oven | 01 |
| | | Muffle Furnace | 1 |
| | | Electronic Balance | 01 |
| | | Redwood Viscometer No. 1. | 02 |
| | | Redwood Viscometer No. 2. | 02 |
| | | Abel's Flash Point apparatus. | 02 |
| | | Pensky Marten's apparatus. | 02 |
| 02 | Computer Center | PC. | 30 |
| | | Printers | 2 |
| | | Scanner | 1 |
| 03 | Engineering Physics | He - Ne Laser gun Complete Set Up 2MW | 1 |
| | | Four probe method apparatus | 1 |
| | | Cathode Ray Oscilloscope (CRO) Aplab | 1 |
| | | Cathode Ray Oscilloscope (CRO) Scientich | 1 |
| | | OHP (Over head Projector) | 1 |
| | | Cathode Ray Oscilloscope (CRO)20MHz, 6020 Systronics | 1 |
| | | Cathode Ray Oscilloscope (CRO)20MHz, 6021 Systronics Function Generator | 1 |
| | | Hall Effect Setup | 01 |
| 04 | Electrical Engineering | 3 phase energy motor | 1 |
| | | 3 phase induction motor | 1 |
| | | 3 phase transformer | 1 |
| | | R-L-C Resonance kit | 1 |
| | | AC Load bank | 1 |
| | | DC Machine LAB -I | 1 |
| | | DC Machine LAB -II | 1 |
| | | 2 Wattmeter method | 1 |
| | | KCL , KVL ,Superposition kits | 3 |
| 05 | Engineering Mechanics | Inclined Plane Setup | 1 |
| | | Parallel Force Apparatus | 2 |
| | | Compound Pendulum | 2 |
| | | Fly Wheel With Counter | 2 |
| | | Coil Friction Apparatus | 2 |
| | | Flatchers Trolley | 2 |
| | | Simple Lifting Machine | 2 |
| | | Simple Jib Crane | 2 |
| | | Belt Friction Apparatus | 2 |
| | | Share Leg Apparatus | 1 |
| | | Gear Set | 1 |
| | | Simple Supported Beam(Dial Type) | 1 |
| | | Law of Polygon of Force | 1 |
| | | Single Purchase Crab Winch | 1 |
| | | Double Purchase Crab Winch | 1 |
| | | Differential Axel Wheel | 1 |